There are few things in life a mother of a new babe craves more than sleep. The little Mr. who stole my heart precisely 7 months and 16 days ago, has ALSO kept me pretty much in the wakeful world for just as long. So, when the opportunity came for me to go away to a Ladies Retreat with my church....alone....do you think I was asking what was on the menu? Or maybe who the guest speaker was? Or possibly what activities were on the agenda. No. The one and only question in my head was,
were the sheets 200 count Egyptian cotton
? Cause GIRLS, you can be SURE that THAT was where I was going to spend the bulk of that weekend! And I did! This past weekend was a dream...literally. Out of the 48 hours away, I spent approx 30 of them in bed. Come look through these windows of 48 hours away from any form of responsibility! ;)
ANY good trip MUST begin with this:
Arriving
After signing in, there was one thing I HAD to do immediately...this was the first time this occurred without a child involved in 5 years. I'm not even kidding. Oh sweet bliss. (Slightly censored for scantily clad bountifulness.)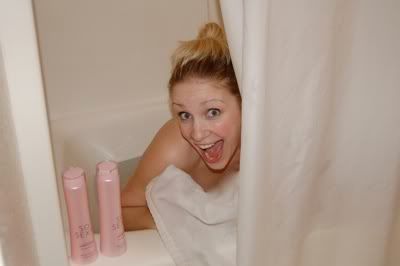 4 women who were putting their much deserved feet up! (Can you guess which one is me?)
Our beautiful foggy, SILENT getaway, deep in the woods of Washington.
The crock pots cooking away while we socialized. That room smelled SO good by the time the food was done. Did you know you can make a CAKE in a crock pot? Now that's MY kind of recipe!
Laying down our masks. Time to get real people! (Part of a session on inner beauty.)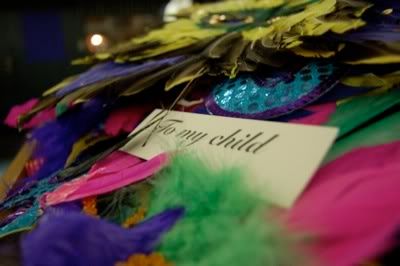 The Amazing Race BEST team ever..even though we came in 2nd...yes, I AM demanding a recount...
The Bathing Beauties
!
And as we recap...the #1 reason I jumped on the bus to the woods....
Ahhhhh, 30+ hours of this.
So, when can I sign up for the next retreat??!!