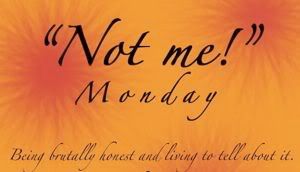 It's been a while since confession time. So you *might* think that I'd have a PILE more NMM material for you...but...much to your dismay, and since I am pretty much the perfect mother *ahem*, I only have the usual number of shockingly surprising events that most certainly
did NOT
happen in/at/near/around my house/van/shopping mall/restaurant.
Everyone know what melty beads are? That's apparently what they call them now. When I was growing up, we called them Hanna beads, or maybe it was hemma, or hamma...I dunno, but you know the ones....they start like this: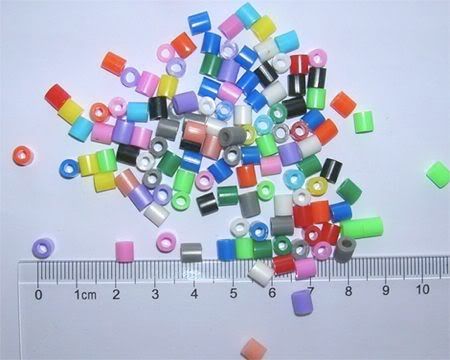 Then you add a piece of wax paper and a scorching hot iron, and you get this. Complete with eyeball.
Ok, so you might have to add the googly eyes, but all the same, it's super easy. Well, unless you have a 3 year old, particularly one named Princess B. I
did not
lose count of how many times I had to reset up the little bead tray and all the beads after they were bumped/knocked/swiped off the table. I
did not
give up trying to inform said 3 year old that beads go beside each other, not on top of each other like a tower. (Makes it a wee bit complicated to iron that way, that's all.) And finally after noticing a rather grimacing face on my darling, I
did not
have to evacuate, with tweezers, a stowaway bead that I'm sure was begrudgingly shoved up a boogered nostril. Oh blessed joy of joys!
Queen S, as you know, celebrated her big numero 5 this month. One of the gifts she received was a mini shopping spree at Old Navy to pick out a few dresses she liked. So, one Saturday, just Momma and S, hopped in the van and ventured out to get some retail therapy. Well, b/c I am such an attentive Mommy at all times, I
was not
on my phone while S ran wild picking out her new wardrobe. And because I
was not
on the phone, I would have noticed that she
did not
chose mostly maternity shirts that she thought were BEAUTIFUL dresses to try on. I
was not
totally preoccupied as I meandered back to the dressing room with my 5 year olds arms full of maternity shirts, and certainly
did not
see a very confused clerk show us to a room. I
did not
nearly choke on my gum when she opened the dressing room door to an audience of onlookers and twirled like a princess in front of the mirror in her first "dress". (And I certainly
did not
laugh it off in front of them all, implying that of course I KNEW, and fully approved of my child trying on maternity clothes in a packed out dressing room lined with impatient patrons.) None of this happened. Because I always pay attention. And would not get lost in an adult conversation. Cause those are boring. And I have them all the time. Ok, my nose has grown till it hit the computer screen, time to stop.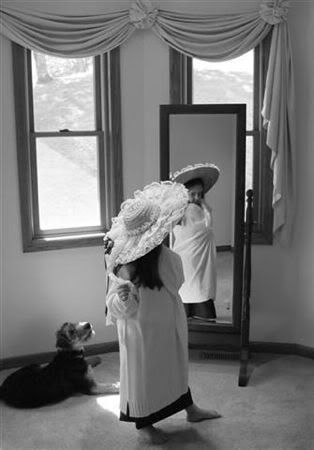 After I was done my grocery shop, since Queen S had been such a big helper, I thought it might be a nice reward to take her to the exotic aquarium store. Since she is in the firstborn role, it shouldn't have surprised me to see her mothering side start to shine. I guess I just imagined her showing her matronly skills to, perhaps, a doll. But when I turned away from the shark display, I certainly
did not
see her with her shirt lifted up to her neck and her entire chest squashed against the glass of the baby clown fish tank, "just in case the baby Nemo's were hungry."