After reading a few comments and many more email votes, it was a tight race...but....
to
b) "Hope Grandma likes her personalized snow globe!" ~ Miranda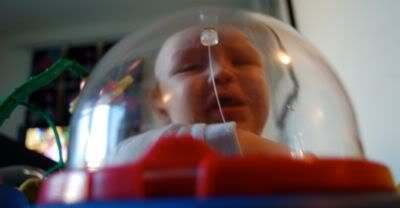 Miranda is now the proud owner of a 15 $ GC to Please Mum Children's Apparel Boutique just in time to put something under her tree for one of her 5 beauties!

Thanks to everyone who participated with ideas and/or votes and keep those eyeballs peeled for another contest coming soon to a momma-blog near you.
Happy Desperate Housewives night to you, see you in the NOT ME morning.