Here are a few windows for your Wednesday, and then at the end of this post, I am demanding, er, I mean strongly encouraging you to check out my friend Julie's latest post entitled "The Wal-Mart Mom." I know that
I
, of course, have NO idea what she's talking about, being perfect and all, but maybe some of you can relate. I know. What am I, other than a fantastic friend, looking out for your well being??
But first, ready to be picture puked on?...No, I am serious...this is a puke like no other. It's that "I've been sick for 24 hours straight out of both ends and it just keeps comin" kind of puke...now that you have a pretty mental picture...these photos will appear much nicer than what's in your mind. See how clever I am? I know. Genius. For a low $19.99, I'll send you the book with all my sly tricks...
and
if you order right now, I'll throw in a magnifying glass/flashlight combo, so you can read that small print on the menu that advises you NOT to eat this restaurant food unless you want to be puking for days...and you can even use it in the dark...beside an aardvark...at the park...no I will not eat green eggs and ham...ok. I'm stopping.
Why does everyone
always
blame
me
when the chocolate goes missing? Injustice, I tell you.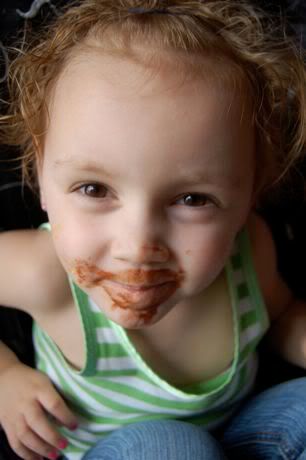 Look who came to visit!! Surprise!! It's Gramma!!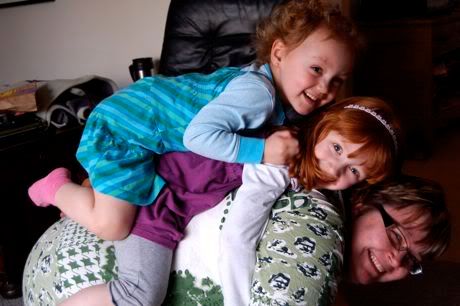 AND Grampa!!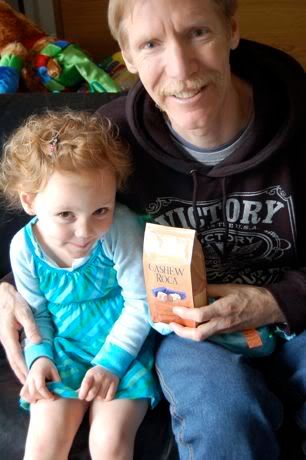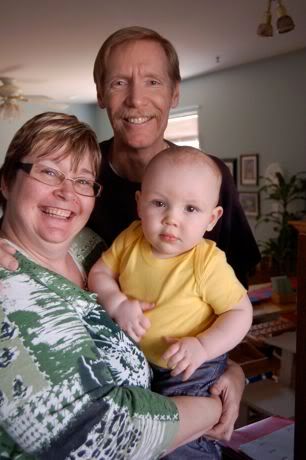 And if you know ANYTHING about Gramma's and Grampa's, they generally LOVE to spoil grandbabies with lots and lots of toys, gizmos, books, and
CANDY
!! Good thing Princess B had THIS appointment booked!
Oh, and whoever's bright idea to add this...was brrrrrrilliant!!
Getting rid of the sugar bugs!
"Look, I got me a pretty pink glove just like the lady. I don't think it's warm enough to play in the snow though."
Does the pompom on this hat make me look fat??
BUSTED!! Peeking on the neighbors...AND unconsciously making a demo video for the "What NOT to Wear" show! I think this consists of a dress tucked into a bathing suit, that is then tucked into the bottom of a different bathing suit, all of course piled over pink Hello Kitty tights. (Which have become the staple in EVERY outfit of my girls', and will result in HUGE crocodile tears if told the tights need to stay in the drawer today or *gasp* be WASHED for once!)
LOOOOVING this warm bubble weather!
I wonder if I can get that teeny bit left at the bottom...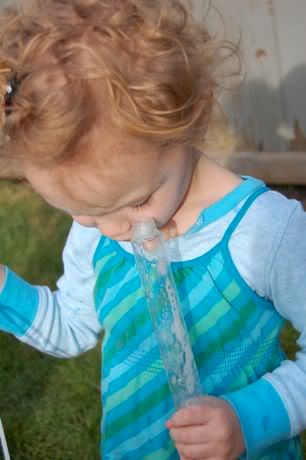 Momma Bex...on the other side of the camera for a change...totally not posing...just doing what I always do..thinking of what I should quilt/knit/crochet/cook next.
Oldest and youngest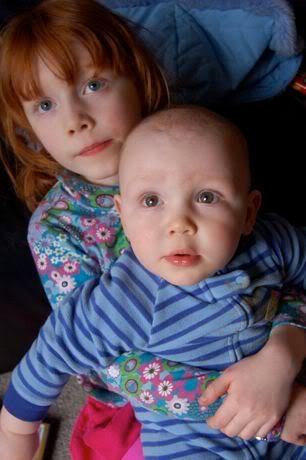 Aaaaand, the middle child...who is SO ready for summer!!
Bumping along in my little red wagon...
HAHA...Can you not TOTALLY sense the emotion is this picture?
After a loooooong day outside....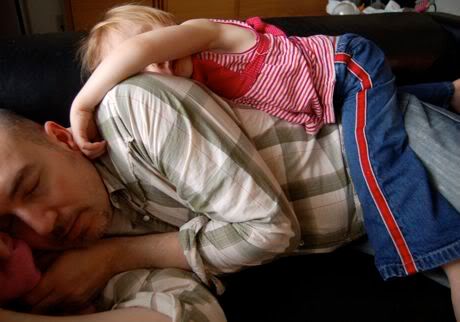 Even though these girls may be wearing the same dress,
...there is little similar about them. One could pose and sit pretty all day long,
And the other...who cares about pictures when there are ANTS to spy on!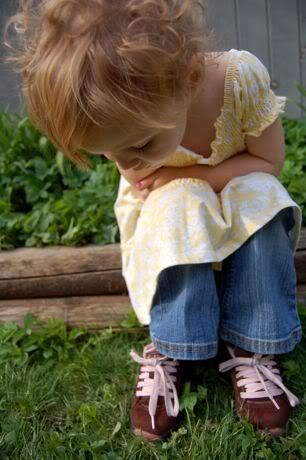 CONGRATULATIONS
if you made it this far!!
Now as your prize, go
Julie's blog
, and realize you are okay...cause everyone does it.
Oh.
Except me.
Cause I am perfect.
And have no clue what she's talking about.