THANK YOU from the bottom of my heart to ALL of you chocolate delights that took part in the last photo caption contest! Either in placing an entry, or emailing a vote! My mouth is STILL on the ground and my cheeks are still rosy from the onslaught of mail I received stating your votes and flattering the heck outta me! Would you believe in this contest, there was a record 314 votes sent to my box!! HELLO!! But before I announce the name of the sooper dooper weener, in honor of it being Wednesday once again, I have devised a little game to get those dusty braincells back in use...put on your thinking caps...no, I am
not
a primary teacher.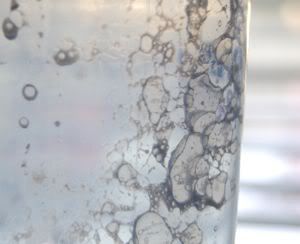 B)
C)
D)
E)
************************************************************************
AND NOW THAT YOU HAVE DONE THIS:
IT'S TIME TO DO THIS:
(No, no. not Vegas...)
CELEBRATE!!
FOR:
AMANDA!!
The weener (with a whopping 198 votes!) of the Photo Caption contest!!
"Mom always told us not to swallow the watermelon seeds or we would grow a watermelon in our belly!"
CONGRATS!!!
I happen to know that Amanda has a cute lil munchkin who will appreciate this prize... her choice of one of the following tees from one of my very favorite online shopping sites for fun tees...cafepress.com.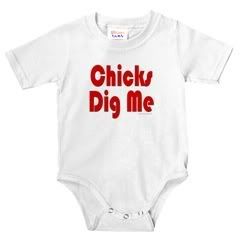 Amanda! Shoot me an email to mommabex@live.com with your mailing addy, which tee you want and baby E's size preference!! Congrats again!!

AND THANKS TO EVERYONE FOR PLAYING! Keep your eyes peeled for the next SOOPER DOOPER CONTEST!!
(Don't forget to use the comment section below for your What IS That guesses!!)